RV Travel Center
Welcome!
We warmly welcome you to the RV Travel Center built by RV enthusiasts, for RV enthusiasts. Expert RV parts, service and accessories advice is available year round. Whether you're starting your RV adventure or a seasoned full-timer, Bish's RV has the gear to help RV enthusiasts make the most of their RV lifestyle. Your RV oasis is in Junction City, Oregon!
Conveniently located near Eugene, Oregon and only 15-20 minutes from the I-5 freeway, Bish's RV is a great base camp to reach the Oregon Coast and Central Oregon mountain adventures. We are situated in the heart of Willamette Valley wine country amongst cozy hamlets and rolling farm country. Come and make great memories with us!
We are located at 93668 Oregon 99, in Junction City, OR (view map)
RV Parts Hours
Mon - Sat: 8 a.m. - 5 p.m.
Sunday: CLOSED
RV Service Hours
Mon - Sat: 8 a.m. - 5 p.m.
Sunday: CLOSED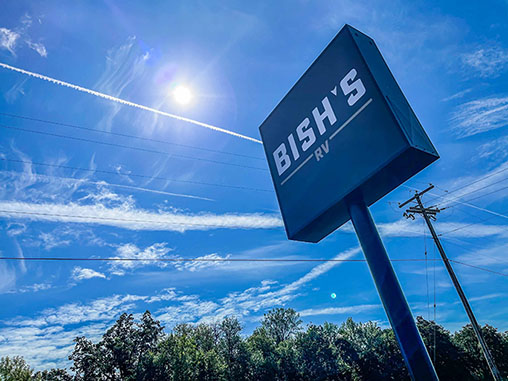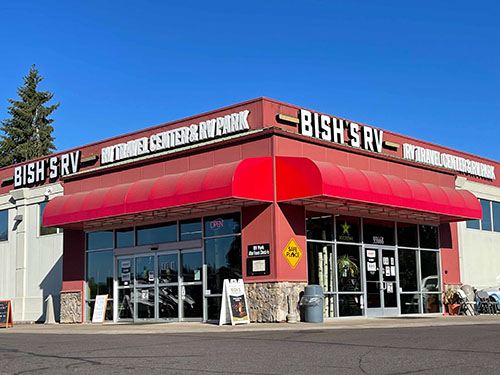 The Bish's RV Travel Center Services and Amenities Include:
Thousands of Factory and repair parts with same day install
Propane fill station
RV Dump Station
Authorized warranty repair for all major RV Manufacturers
Open Monday through Saturday for parts and service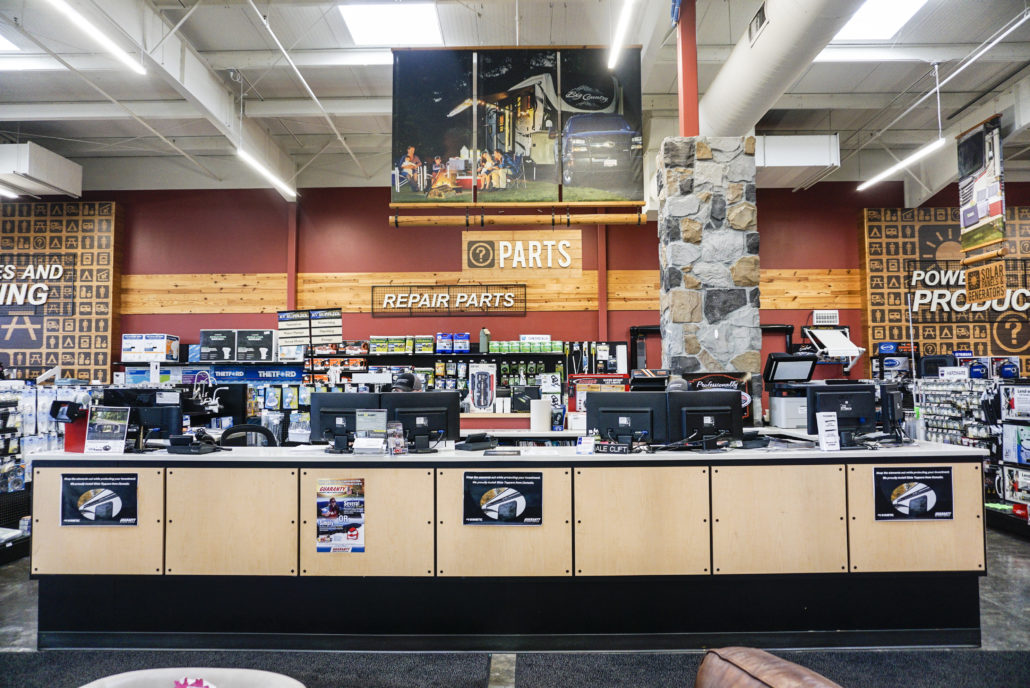 RV Parts and Accessories
We've expanded our RV parts store with over a million dollars worth of parts and accessories in stock. You just won't find this selection at other places. Our expert staff can help you choose the right part, and our certified technicians are right around the corner, to handle same day installation on regularly stocked items if purchased before noon.
RV Parts Hours:
Mon. - Sat.: 8 a.m. - 5 p.m.
Sunday: CLOSED
Phone: (541) 234-0970
RV Service and Repair
Bish's RV Service is managed and staffed by the same great Guaranty RV folks you've worked with for years. The only difference is our customers now have access to qualified and caring Bish's RV Service locations across the country! Ask us for a referral if you need service during your travels and we can provide a continuity of care and service.
Our full-service facility is staffed with ASE and RVIA Technicians that are trained by the factories and stocked with OEM parts and accessories for RVs of all makes and models. We pride ourselves in the ability to provide warranty repair for all major RV brands, including limited chassis repair.
We offer a Free Driving Analysis with an expert ride along in your coach for suggestions on troubleshooting and diagnosis. Please visit our RV Service & Repair page to learn more or to schedule an appointment.
RV Service Hours:
Mon - Sat: 8 a.m. - 5 p.m.
Sunday: CLOSED
Phone: (541) 234-0970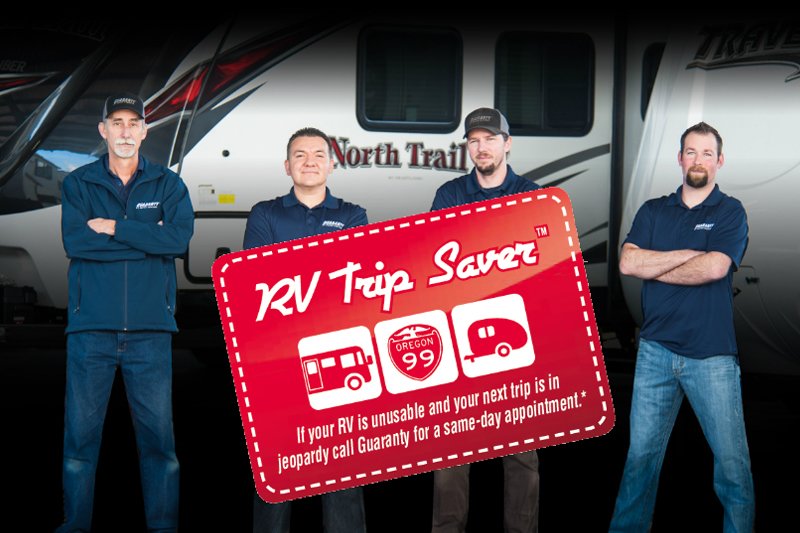 Motorhome and Travel Trailer Tires
We stock an assortment of trailer tires from many popular brands, in a variety of sizes. Bish's RV is also prepared to handle all of your motorhome tire needs. Please call (541) 234-0971 to speak with an RV Tire Expert today.
Propane Fill Station
Be sure your propane tank is full and ready for your next road trip. Stop by to fill up your propane tank today.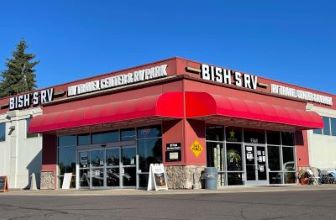 Find Us
Bish's RV Travel Center
93668 Oregon 99
Junction City, OR 97448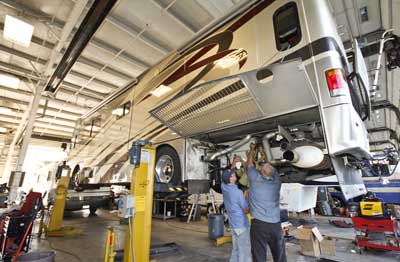 Request an Appointment
Need RV Service?
Just click the button below, and fill out the form on the page that opens.